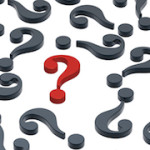 You've done a Strengths Assessment. Now what?
You were probably excited in the beginning. You read the results and felt comforted. You saw things you did well and felt happy because your talents are valuable. You realised you can direct your talents and achieve greater success. 
Good on you! 
That's why tools such as the Clifton Strengths Finder are so valuable. They help you identify your talent and offer a challenge. They give you an opportunity to be intentional in your actions and apply what you do well to achieve more. 
Are you still doing it?
As with any new learning or way of being, you need to keep applying something until it becomes a habit. Even then, if you want to grow, develop and be skilled, you need to continually and consciously, move. This movement isn't always physical, sometimes it is emotional and sometimes it's intellectual. 
A Personal Example
Recently I was talking to a friend about the CSF and how to use it. He said he found the report accurate and interesting but as a person who's already on a conscious path and already self-aware, he wasn't sure how he'd continue using the information. His point was valid – and may go a long way toward explaining why I've found it challenging to grow my business to the next stage. For the past five days, I've sat on this question. I've let the ideas grow into an answer. Here's something I realised – just this morning. 
I don't mobilise people, I mobilise ideas. Whereas I've thought of myself as a people person, I'm beginning to see, I'm not – at least not in the classical sense. My place of strength, my achievement zone lays within the office of the mind. I like to get ideas off the ground, people simply come attached to the idea. That's not to say people aren't important. Of course they are, they're the reason for the idea. However my talent lies within gathering, blending and building thought. I find it more complicated when gathering, motivating or influencing people.
People are my 'Why'. Ideas are my 'how' and 'what'. I do what I do because I want to help people. I want to support those around me and I want to give them an environment where they can reach their dreams. However, my process for doing so doesn't rely on them. I don't need people to do something. Instead my activity relies on me and the ideas I create and share. 
I hope you're following this train of thought – I guess what I'm trying to express is for me, a Jerry Maguire style epiphany. 
Knowing that 4 of my top 5 Talent Themes are in the Strategic Thinking domain has given me the freedom to be comfortable in thought. I don't need to follow the sales rules offered in certain professional development courses (you know, the ones that say; 'I failed in business for the first three years and now I make SIX figures – you can too if you follow these 7 steps'). 
Instead, I choose forge my own path. 
You can too.
This post isn't about offering rules for Strengths based awareness or guidelines for using your Strengths and achieving your 2016 goals.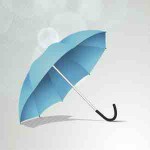 Instead it's about inspiring thoughts. That's what I do best. What you choose to do with those thoughts is up to you. Rather than give you new ideas, I'd like to help you access your thoughts. I'd like to help you sort through your ideas and, I can help you settle your mind when the ideas come so thick and fast it's like a wading through a heavy storm. 
So, if you have taken your CSF and are wondering what to do with your new knowledge, I can help. I can help you grow and develop your thoughts by recognising how they connect with your emotions. Then it's up to you to choose your actions, actions you feel comfortable with and that are right for you.
For me, this is a powerful thought. It is one of the magic self-realisations made possible by deep reflection and a daily conscious choice to flex and develop my innate talents. 
What now … How will you choose to use YOUR talents. 
Learn how to unlock your innate talent using the Clifton Strength Finder. Develop the relaxation and mindfulness habits that allow you to manage your mind. If you'd like to know more about improving your communication skills or gaining a greater awareness of your innate patterns of thought, feeling and behaviour, contact Nicole today, We're based in QLD and can arrange face to face consultations on the Gold Coast or in Sydney. Alternatively ask about our Skype sessions.  
Call today to arrange your complimentary introduction to Strengths coaching session.
m: 0425 209 008   e: nicole@isthismystory.com
Welcome to a World of Expression
Focus | Engage | Inspire