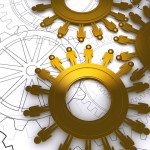 Discover Power in Purpose
Your staff want to know they're valued and their work has meaning. We help you identify talent and develop a strong, cohesive team who wants to come to work each day.
Would you like to
Lower workplace stress
Develop talent
Communicate purpose
Learn how to build effective teams through positive relationships, effective communication and stress management. We offer training and development solutions to re-engage staff and help managers build productive teams. These innovative systems don't require more time or more money, they simply use a fresh approach to personal and professional development.
Workshops and Seminars include;
Managing Talented Teams

Stress Management in the Workplace

Thrive in Times of Change 

Communication and Effective Feedback 
Nicole is a registered teacher (NSW & QLD), VET qualified and has more than 17 years classroom experience. She understands the learning process and offers practical, interactive activities to make training fun. As a qualified meditation teacher and Gallup certified Strengths coach, Nicole personalises the learning experience to ensure each member of the group feels supported and aware of their strengths. Ask about a workshop tailored to meet the specific needs of your organisation.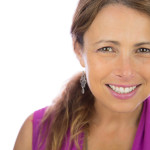 Contact Nicole for more information;
email: nicole@isthismystory.com
Phone: 0425 209 008