Focus | Engage | Inspire
Identity your strengths, recognise your values and understand the link between thoughts, emotions and actions.
Our workshops teach you how to;
manage stress

communicate effectively

recognise the individual while meeting the needs of the group

develop effective relationships at work and home
Nicole is a registered teacher and trainer with more than 17 years classroom experience. She understands the learning process and offers fun, practical activities to make learning easy. As a qualified meditation teacher and Gallup certified Strengths coach, Nicole has the ability to personalise the learning experience and ensure each member of the group feels supported. Learn the way you enjoy learning. Join one of our workshops on the Gold Coast or ask about a workshop tailored to meet the specific needs of your organisation.
Introduction to Meditation Workshop 

Effective Communication, journalling and writing with intention

Building Effective Relationship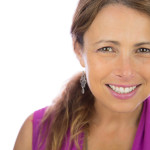 Is This MyStory provides the tools to feel better about yourself and your decisions. If you want to be heard, if you're not achieving your goals, if your life has drifted off track, if you re in the midst of change, contact us today to book a free consultation.
Ask Nicole for more information;
e: nicole@isthismystory.com     m: 0425 209 008