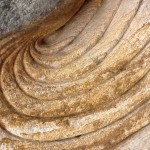 A Journey Toward a World of Expression
Our signature MyStory Meditation is guided visualisation that leads you to a place of self expression. As you pass through each phase you'll become more aware of the connection between your thoughts, emotions and choices. 
Step 1: Find yourself 
Open the door, climb down through your roots
Step 2: 4C your future 
Reach the internal Sea – watch the waves of courage, confidence, creativity and compassion
Step 3: Discover your own place
Move through a Cave of strength (a tunnel to your values)
Step 4: Navigate with your Personal Compass
Discover a Field of values
Travel the River of Choice
Step 5: Become emotionally aware
Wind through the Forest of emotion
Step 6: Acknowledge your thoughts
Weave the Jungle of thought
Step 7: Manage your thoughts and emotions – recognise connections
Balance the weir
Step 8: Define your direction and set your target
Recognise the marker trees
Step 9: Take a breath and breathe mindfully
Enter the Labyrinth that leads to the World of Expression
Step 10: Cultivate an aware mind, relaxed focus.
Find the centre – your World of Expression
© Nicole  Feledy 2012
Develop the relaxation and mindfulness habits that allow you to manage your mind. If you'd like to know more about improving your communication skills or gaining a greater awareness of your innate patterns of thought, feeling and behaviour, contact Nicole today, We're based on the Gold Coast and offer regular meditation classes.
Call today to arrange your complimentary introduction to MyStory Meditation and Mindfulness.
m: 0425 209 008   e: nicole@isthismystory.com
Welcome to a World of Expression
Focus | Engage | Inspire